Grace Redefined
Slimmer Ovals Rings in Ottawa
Elegant Jewelry for Every Occasion
Slimmer Ovals Rings Ottawa
In the heart of Ottawa, a city known for its rich cultural tapestry, there's a growing appreciation for the understated beauty of Slimmer Ovals Rings. These rings, with their graceful and slender oval-shaped gemstones, redefine elegance.
At Vero Diamonds, we understand that jewelry is not just an accessory; it's a reflection of your style and personality. Our collection of Slimmer Ovals Rings captures the essence of sophistication and versatility. Each piece is a testament to craftsmanship, showcasing the natural beauty of the oval-cut gemstone.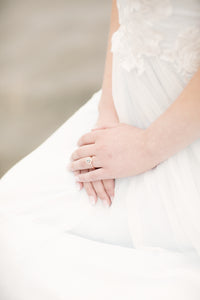 Timeless Elegance
Why To Choose Slimmer Ovals Rings

Timeless Elegance
Slimmer Ovals Rings are prized for their timeless and understated elegance. The slender oval-shaped gemstone creates a graceful and sophisticated look that transcends fashion trends.

Versatile & Adaptable
Slimmer Ovals Rings are incredibly versatile, making them suitable for various occasions. Their adaptability allows you to wear them with confidence in any setting.

Personalization
One of the outstanding features of Slimmer Ovals Rings is their potential for customization. You can tailor these rings to suit your unique preferences, from choosing the metal type to selecting the perfect gemstone.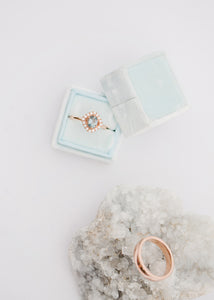 Discover Timeless Elegance
Purchase Slimmer Ovals Rings
What makes Slimmer Ovals Rings truly special is their ability to adapt to any occasion. Whether it's a formal event or a casual outing, these rings effortlessly complement your attire, adding a touch of elegance. Their understated design is a perfect canvas for customization, allowing you to create a piece that is uniquely yours.
When you choose a Slimmer Ovals Ring from Vero Diamonds, you're not just buying jewelry; you're investing in a symbol of enduring beauty and refined taste. Our commitment to quality and ethical sourcing ensures that your ring not only embodies elegance but also carries the legacy of Ottawa's sophistication.
Read What Our Customers Say
I had a fantastic experience with Ali at Vero diamonds. I had two heirloom diamonds that I wanted turned into rings. Ali showed me many examples, and walked me through the process step by step. I felt totally included in the creative process and felt like I was working with a true professional. I would highly recommend this small company for any jewelry needs. Five out of five.
Mallory Eliosoff
Ali was extremely helpful in what would have otherwise been a daunting task. His professionalism immediately put me at ease, and we were on our way to finding that special ring in no time. He was able to determine the EXACT ring size of my partner, which was really important to me. We decided to go for a vintage-style ring with three set diamonds. My fiancé LOVES the ring and I couldn't be happier! Thank you Ali!
Christopher Hunt
Vero Diamonds (Ali) was very helpful and accommodating in helping to both appraise and provide fair market value for the precious metals that I was selling. Very open and easy to work with, and forthcoming about his process. Easy transaction. Would not hesitate to recommend to friends or family. Thanks
Chris Houle
---
Choosing a selection results in a full page refresh.
Press the space key then arrow keys to make a selection.
Use left/right arrows to navigate the slideshow or swipe left/right if using a mobile device